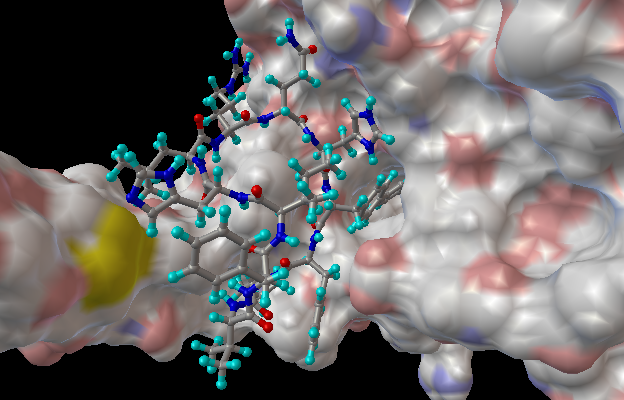 Currently our work concentrates on ricin chain A inhibitors and antivirals. The ricin inhibitors are intended as post-exposure treapeutics against ricin poisoning. Several of our compounds exhibit the in vitro activity in the low nanomolar range of concentrations.
Viral entry inhibitors constitute our another area of interest. Several cyclic peptides, capable of modulting HIV gp120, have been developed with the support trom then NSF (SBIR award #1013428, PI Czyryca, P. G.)
Image: structure of one of our HIV inhibitors.