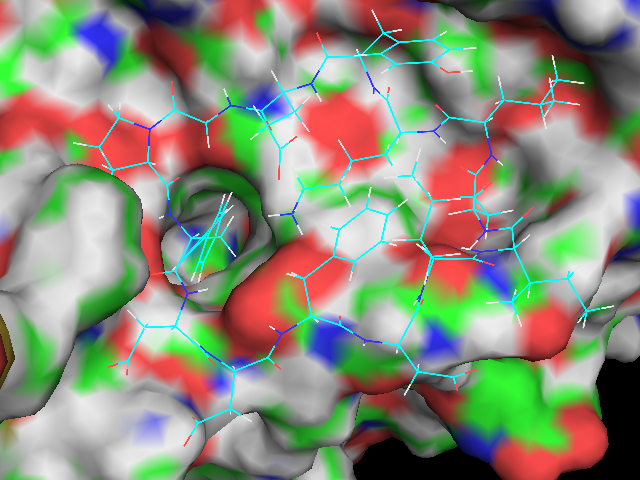 Allosterix conducts in-house drug design work, and provides contract/consulting discovery services for others interested in peptidic drug candidates that cannot be identified via more routine screening approaches.
Viral entry inhibitors is the area where macrocyclic "large small molecules" are particularly suitable. We have engineered several cyclic peptides capable of modulating HIV gp120 (SBIR award #1013428, PI Czyryca, P. G.) Another area of interest is cancer, where peptidic macrocycles are capable of acting as functional equivalents of antibodies. The immune checkpoint PD1/PD-L1 system is of particular interest.
Our contract/consulting projects include successful toxin inhibitors and collagen-binding peptides. We are open to new partnerships and collaborations!
Image: Our 14-meric cyclic peptide bound to HIV gp120 (patent No. US13452684)